NATIVE Phase IIb Trial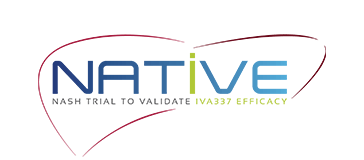 Non-alcoholic steatohepatitis is a severe liver disease which affects 6-8% of adults in western industrialised nations and is on the rise around the globe.
Inventiva is developing lanifibranor for the treatment of NASH to address all the key features of NASH: inflammation, steatosis, ballooning, and important fibrosis.
Lanifibranor completed a phase IIb study. After only 6 months of treatment, lanifibranor achieved statistically significance in both regulatory endpoints required by FDA and EMA: resolution of NASH without worsening of fibrosis and reduction of fibrosis without worsening of NASH. These results, in addition to an excellent safety profile, clearly differentiate lanifibranor from any other treatment in development for NASH. For more details of the headline results, see the results presentation.
iMProveS Phase IIa Trial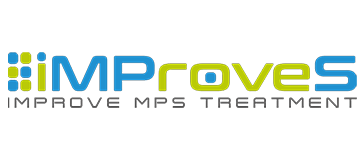 On December 18, 2019 Inventiva announces positive results from phase IIa clinical study with odiparcil in mucopolysaccharidosis type VI.
The 26-week phase IIa clinical trial included 20 patients aged 16 years old, or older, suffering from advanced stages of MPS VI. 15 patients were randomized in a double-blind, placebo-controlled cohort and received an oral dose of 250mg or 500mg of odiparcil or placebo twice a day for six months, in addition to enzyme replacement therapy (ERT), the current standard of care. The remaining five patients were included in an open-label cohort and received an oral dose of 500mg of odiparcil twice a day for six months, without being treated with ERT.
The clinical study met its safety primary objective further supporting the good overall safety profile of odiparcil already observed in previous phase I and phase II clinical studies conducted for the prevention of thrombosis. All investigators of the iMProveS study reported positive experience with odiparcil in terms of safety.
Considering the short study duration and the advanced status of the disease in patients included in the study, the iMProveS study showed positive results regarding the efficacy of odiparcil:
Improvements were observed in patients treated with odiparcil, in addition to ERT, with regards to corneal clouding as well as cardiac and respiratory functions.
Consistent with odiparcil's mechanism of action, a dose-dependent urinary clearance of glycosaminoglycans (GAGs), used as an activity biomarker, was clearly demonstrated in the entire patient population treated with odiparcil.
Regarding locomotor function, no clear difference was observed among the different patient groups.
Results from the pharmacokinetics analysis were in line with expectations and will be used for dose selection in the next study planned with MPS VI children. In the iMProveS study, the pharmacokinetic profile obtained in MPS VI patients treated with odiparcil was not impacted by ERT.
Based on the iMProveS clinical study results, Inventiva has decided to continue the clinical development of odiparcil for the treatment of MPS VI. To this end, Inventiva aims to launch, as planned, a clinical study evaluating odiparcil in MPS VI children, the target population for this treatment.